Swiss Teams in November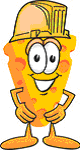 October 22nd Open Swiss
GNT Qualifier
1:00pm
October 24th Flight B GNT Qualifier
7:00pm

The move is on!
We will be moving over the Tournament. Our last game at our current location will be Tuesday evening Nov. 10th and the first game at the new club will be Monday Nov. 16th with a new start time of 11:00am.
Our new address will be:
5 Dunwoody Park S.
Suite 118
Atlanta GA 30338
Learn to play bridge!
Beginner I
Sundays 3:00pm
Beginner II
Sundays 4:00pm
Call Dan 770-662-9527
Leave message if no one answers.
Coming November 30th 7:00pm
ACBL-Wide Charity Game
If Thinking Is Cool....
Then Bridge Rules!
Free Junior Bridge Lessons at the Atlanta Duplicate Bridge Center
Instructors: Marty Nathan & Patty Tucker
Saturdays 9:30 am to 11:30 am
For more information contact Patty Tucker @ 770-457-6251