Upcoming Swiss Teams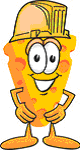 April 9th Open GNT Qualifier
6:00pm

April 17th Open Swiss
GNT Qualifier
1:00pm
April 26th Flight B/C
GNT Qualifier
7:00pm

April 28th GNT Qualifier
Flights B/C Separate
11:00pm

All games in April will be extra point Charity Games!
One dollar from each entry will go to Godfrey Oakley's Spina Bifada Project.


Learn to play bridge!
New Beginner series coming soon.
Call Dan 770-662-9527
Leave message if no one answers.
Improve your game with lessons and workshops offered by Patty Tucker.
For summer lesson schedule click here.
For summer workshop schedule click here
If Thinking Is Cool....
Then Bridge Rules!
Free Junior Bridge Lessons at the Atlanta Duplicate Bridge Center
Instructors: Marty Nathan & Patty Tucker
Saturdays 9:30 am to 11:30 am
For more information contact Patty Tucker @ 770-457-6251